Nov 2nd Headliner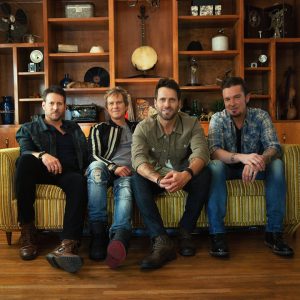 Parmalee – Saturday at 8:30 PM
The band's blue-collar persistence made their 2013 breakout single, "Carolina," into a Platinum-certified #1 hit, while their debut album landed in the Top 10. Two more singles ("Close Your Eyes" and "Already Callin' You Mine") rose to #3 and #10 on Billboard's Country Airplay chart, all while they kept their noses to the grindstone, touring hundreds of dates a year.
Nov 1st Headliner

Jason Crabb- Friday at 8:30 PM
GRAMMY® winner Jason Crabb is well known as one of the most compelling voices in any genre of music. With his power, range, and passion, he has moved easily among musical styles including gospel, country, pop and southern gospel.